13 tags
Until We Get There…  This group Lucius has...
11 tags
9 tags
12 tags
12 tags
6 tags
9 tags
7 tags
16 tags
I'm honestly not sure if I've ever been this happy.
12 tags
15 tags
Watch
The Office. (from The Fortress recording studio this week)
12 tags
Watch
From the incredible, but haunted, Fortress Studios in LA this week
11 tags
Watch
tommypom: This is me sneezing and it's one of the most adorable things you'll watch all day. Whaat?! 
Twitter →
11 tags
It's so frustrating to take the time out for scheduling talks and interviews - which I don't mind doing, for real; I always appreciate having people be interested enough to want to talk with me or ask questions, etc - just to end up reading a finished piece that doesn't make sense or is sloppy and looks like it was rushed and careless.  Come on guys, writers and critics, please:...
13 tags
15 tags
Meet The 17-Year-Old Who Blew The Lid Off Racial... →
darkjez: jrexxxy: ""We're going to go out there and violate some rights." Hear the secret police recordings that will take your breath away. In a bad way." I know I already reblogged this eariler, but I'm doing so again because I really really want ya'll to to watch this video—especially if you're white. The next time you have any kind of inkling that People of Color fabricate or exaggerate...
12 tags
12 tags
Jack Dahl's 3 Rules of Show Business
1. Look em in the eye and speak from the heart 2. You gotta go away to come back 3. If someone asks you to keep a secret, their secret is a lie  (Louie)
10 tags
8 tags
11 tags
9.14.12
Dear friends, Things have been moving quickly lately, sorry I haven't kept up very closely with you. Working more than ever, which is awesome. Trying not to work too much to play. Writing with a few other artists, working on some new things for Annie and WSPR, and getting rehearsals together now that Dylan's back from touring with Trapt. I was thinking the other day - no...
9 tags
Instagram: cmfrench
8 tags
Annie Automatic's brand new "Songs From The... →
Or, if you can't spare the 5$, you can download it for free from here:  http://AnnieAutomatic.com/songsfromthecenter 
12 tags
TOMORROW at 11am (pdt) I'll be LIVE right here on... →
Playing a few things acoustic; having coffee and answering questions; talking about the upcoming "Songs From The Center" EP, Whisper City, and all the fun things going on in my world - JOIN ME!  ALSO, I'll have a few AWESOME SURPRISES FOR YOU!!  See you there x, f.
10 tags
My band, Annie Automatic →
12 tags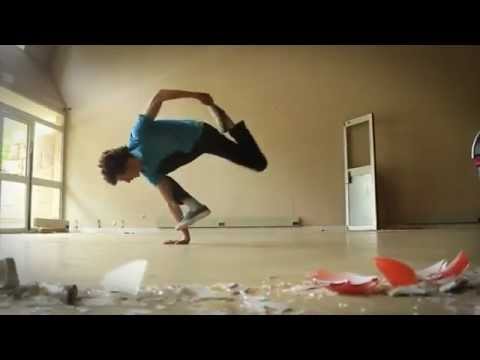 10 Pieces of Advice for Young Writers →
Care about things. Show it. Be funny, barbed, and pointed when needed. Slick is easy; don't be slick. Confidence and arrogance will both protect you when people yell at you. One is vital and one is poisonous. Learn to be your own devil's advocate. Interrogate your own arguments. Interrogate your point of view. Successful writers can play loud and soft and can make a variety of harsh and gentle...
8 tags
4 tags
Working on this insane remix, we keep getting distracted by old Nine Inch Nails and The Faint music. Gotta have influences.
8 tags